Week 31: A sweet, sweet shower!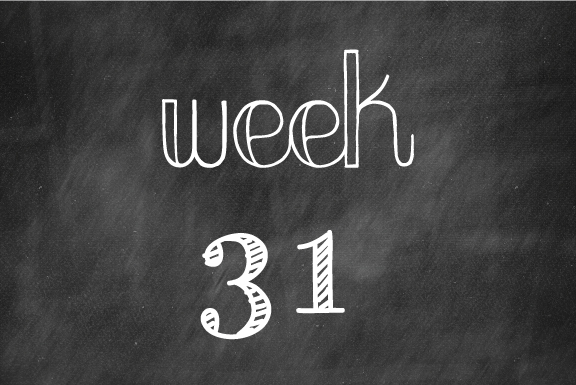 As many of you know, Marshall and I joined up with the most amazing gym in our neighborhood, Crossfit Atlanta, about three years ago. We met so many awesome couples through the gym and it's been fun to have such great friends so close to us to celebrate holidays, birthdays and just dinners out together. Missy, Amy and Lauren offered to host a shower for me and it was nice to celebrate our baby girl Jones. Many of the attendees just recently had babies themselves, so it was encouraging to get all of their advice and support as a new mom. I know they will be a great support group for me and Marshall as we move into this next year and taking care of our baby girl. Missy, Amy and Lauren, you outdid yourselves with the party and I am so appreciative of your kindness and generosity for hosting such a sweet day! From opening your home, to the super cute decorations in green and grey, to the beautiful flowers, to the cake that should be on Ace of Cakes, thank you!
In other news this week, Marshall's brother, Matt, his wife Anya, and son, Beckett, welcomed Emerson Poppy Jones to their family on February 23rd.  We're excited that our little girl will be growing up with cousins so close in age and that we are adding girls to the Joneses mix! Congrats, Matt and Anya! We can't wait to meet her!