seattle…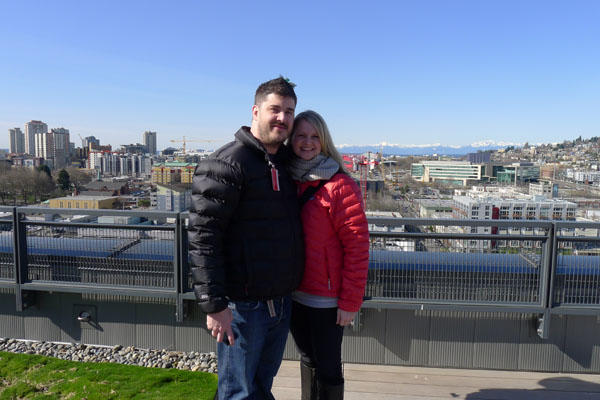 Over my spring break, Marshall and I had the opportunity to visit Seattle. For a few days, it was just me and my hubby exploring a city that beginning in July 2013, will be our new home!
Yes, we're trading in our flip-flops for rain wellies and moving from Atlanta to Seattle this summer! Marshall will continue to work with his same company, and I have accepted a job at a neat school in Redmond, just outside of Seattle. The campus is on 75 acres of old farmland, and has the most lush and beautiful setting, just minutes away from Microsoft's headquarters. As one of their new college counselors, I'll be joining the other faculty and staff known to their students by their first names in this unique and character-rich academic community. I'm excited about the new adventure, but along with the move also comes a little bit of nervousness…
… around leaving a city that Marshall and I have lived in for so long (27 years for Marshall, 13 years for me, and well, only 11 months for Zoë)
… around leaving a school that for the past eight years has truly shaped who I am personally and professionally
… around leaving a home that truly makes me smile from memories of our wedding in the backyard to welcoming home our first baby to everyday life
… and probably the hardest, leaving a geographical place that is home to our family and friends that we love so much!
Although Marshall and I love our life in Atlanta, we decided it was time to take on a new adventure before Zoë settled into her school years. We're excited about what's ahead for our little family as we step outside our comfort zone to explore all of the neat neighborhoods of Seattle, the laid back vibe of the Pacific Northwest, and some crazy beautiful places/activities that are all within a short drive- Vancouver, skiing, whale watching, Mt. Ranier, kayaking, vineyards. Each little neighborhood around Seattle also seems to be filled with its own personality with locally-owned restaurants and coffee shops, community gardens, parks, and friendly people. Marshall's favorite park thus far is Marymoor Park, complete with a velodrome and a Radio Controlled airfield.
During our visit, we were also able to see Marshall's brother, Pat, and his girlfriend Brittany, along with one of my friends, Peter, who works at another Seattle school. In typical Seattle fashion, I met my friend Peter for coffee:) From Pat's office, we were able to take in the views of the mountains, Lake Union, downtown Seattle, and the Space Needle. Here are a few pictures of our trip, and a peak into what's ahead for the Joneses. I know there will be lots of updates in the months moving forward as we try to sell our house, tie up things in Atlanta, and find a new place in Seattle! Stay tuned!