Week 16- The word is out!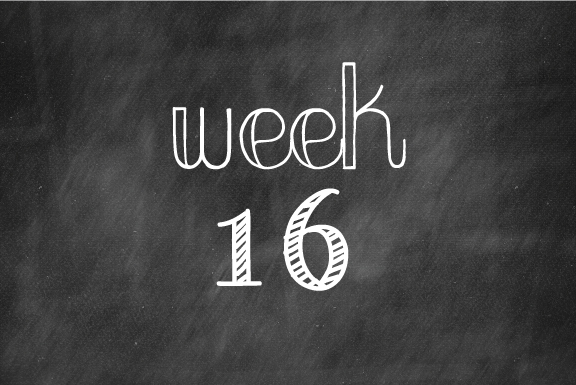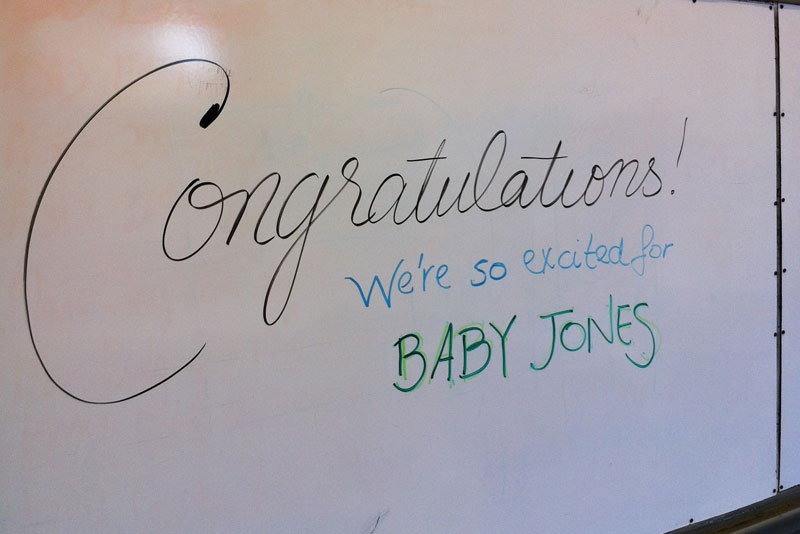 One of the joys of working at a school is being surrounded by adults who truly love kids. Telling my colleagues at school has been very fun and full of advice and excitement. As for my students, I didn't really know when I was going to start sharing with them. I figured at one point, they would just have to notice that I was looking a little different.
One morning as I was getting ready for school, I was excited to wear one of the cute borrowed maternity sweaters from my old roomie, Kristy. After I put it on, I made the comment to Marshall, "I look pregnant in this sweater." To which he sensibly responded, "You are pregnant." I told him that I realized that, but I was making a presentation in front of the high school today and didn't think a lot of the kids knew. Little did I know, they may have known all along. Leave it to one of my senior boys to walk into my office this week to be the first student to say congratulations. When I asked him why he was congratulating me, he said, "Mrs. Jones, we all know." From there, word spread and it's been so sweet to see students stop by my office this week to share their best wishes and hugs. In the above photo, you'll see a little message that some of my students left on my office board  this week. My students are awesome!